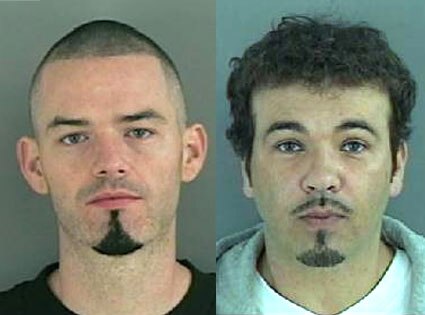 Early Friday morning Paul Wall and Baby Bash were arrested in Texas on drug charges. Paul Wall is being charged with a felony possession of a controlled substance with intent to deliver, but Baby Bash claims those charges are BS.
"All it was, was a little smoke out that got bigger than it should have been," he told TMZ. "People had edibles and people had dabs. There were no drugs. They tried to make it like we were big druggies, but it was all marijuana and THC. So I want people to know, it was basically me and Paul were smoking some tree. I guess in Texas they don't play that as much as Cali and Colorado. They arrested us."
Even though they were placing them under arrest, Baby Bash says that the cops were fans of theirs.
"Even when we were locked up, we were taking pictures with the police, with everybody. And they even said, 'Bash, it's gone be legal here in four years.' I said, 'I know, but me and Paul are on the front lines, trying to get it here sooner."